Local to Tameside and with true expert knowledge, the Menopause Clinic is able to provide you with the bespoke blend of bioidentical hormone replacement therapy that will make the profound impact you seek.
Our clinic is led by Deborah Vines, a specialist in BHRT therapy who has worked with a huge number of women to help them through key times of life, as the body's hormone blend changes.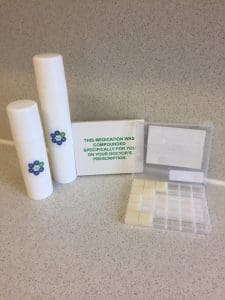 Our hormones will work in tune with your body to replenish and minimise the impact of hormonal changes. No two patients are the same, so this is not a one-size-fits-all approach, instead, it is the hormone balance that is right for you as an individual.
The process is simple – you see us for an annual consultation and, after that, follow-up conversations can be held remotely. The hormones will be sent to your local pharmacy, or they can be delivered directly to your door.
The BHRT can treat so many symptoms of hormone change, whether this is stress, tiredness, lack of libido, or any other side effect, we work with you to produce the changes you seek, and help to restore your vigour and vitality.
The hormones build on older standard hormone replacement options. These can undeniably have an effect, but they struggle to match what a bioidentical hormone prescription can achieve.
BHRT hormones are natural replacements for what your body is no longer producing in quantity, rather than being wholly synthetic approximations. The body accepts the hormones far more readily, it is similar to how eating a healthy diet is always better than eating poorly, but taking a synthetic vitamin tablet.
We are located in Heywood, an easy journey from Tameside by car or public transport.
BHRT Menopause Treatment
Bioidentical hormone replacement therapy has a number of uses, but we specialise in the use of these wonderful hormones for helping women with menopause and earlier perimenopause stage.
During these stages, it is normal to go through many changes and the impact of the hormonal changes and depletion can be dramatic and also concerning.
The impact can hit us in so many ways – it is typical to feel exhausted and drained, for appetite to go and often libido too. We feel drained, less than our full selves, some vitality lost.
This is why BHRT can be so wonderful as there is no need to simply suffer these changes in silence or accept them as an inevitable part of ageing. So much can be done to mitigate their impact.
BHRT can also be of huge benefit from the moment you start to suspect you are experiencing the first signs of perimenopause. There is no need to wait for menopause to have a major influence on your life, instead, find the right blend of hormones early and the entire menopause can be far less of a challenge.
There is some evidence that many women are experiencing menopause earlier in life and it is not uncommon for women in their 30s to seek our expertise.
Equally, it is never too late in menopause to introduce BHRT – many women are amazed at how much difference the treatment makes, perhaps only wishing they had started on BHRT sooner.
BHRT Process For Menopause
We have a tried and tested (and trusted) four-stage process.
Contact the Menopause Clinic to arrange an initial consultation with Deborah Vines, a trained expert in BHRT treatments.
You would then come in for the consultation, this an opportunity for an open and honest conversation about your menopause experience to date and the impact the hormonal changes are having. The appointment would typically take 45 minutes but we never rush and can take longer as required. We would take a blood sample, this then sent of for specialist, expert analysis,.
We receive the test results back, typically within two working days. We then contact you to talk through the results and our suggested BHRT treatment plan. If all is agreed, we move to stage four.
The prescription is sent to a pharmacy of your choice. You can collect the hormones or have them delivered.
The process really is that simple.
Follow-up conversations would be held, these at six weeks and six months. This will ensure the hormones are having the required impact, on some occasions subtle changes may be made just to get the treatment even more in tune with your body's needs.
After a year, the process is repeated, with another consultation at the clinic. It is important to have these annual consultations as your body will continue to change and so the balance of hormones will need to be bespoke for each year.
The Hormones in our BHRT Treatments
The hormones we use in BHRT treatments are made from natural plant oestrogen and are based on a wonderful substance called Diosgenin.
Hormones in BHRT are designed to remedy and alleviate the body's natural depletion in many key hormones. Through menopause and perimenopause, our oestrogen, progesterone and testosterone all become depleted.
By the age of 40, it is possible that oestrogen will have almost completely gone, and other hormones can be below 50% of their former levels.
However, these are generalisations and we never generalise when it comes to treatment. Every patient is different, this is why for everyone the blend is so carefully monitored and fitted to their needs.
We create bespoke BHRT treatments that are based on you and your body, not your age and a likelihood that you may be a little like someone else of that age. Without this level of care, the hormones can be essentially pointless as they are not working to address your needs.
The BHRT treatments we provide are easily taken, coming in creams, lozenges and capsules.
Next Steps
If you are interested in further information about BHRT therapy or would like to book a consultation with specialist Deborah Vines, please contact us as Menopause Clinic – one of the few Manchester clinics to offer this important form of treatment.
Please call us today on 01706 691 683 or via email to book in an initial consultation.