Bioidentical hormone replacement therapy is available in Rochdale to help those who are undergoing changes caused by ageing, especially related to the menopause and perimenopause. 
At the Menopause Clinic, located just a 10-minute drive from Rochdale in Heywood, we have a five-star reputation and proven record of producing tailored bioidentical hormone replacement blends that are perfectly suited to each and every patient.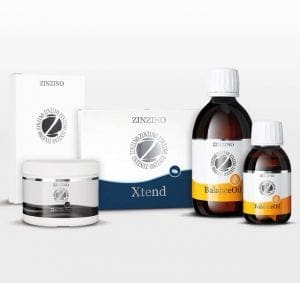 We always hold detailed consultations and take blood samples so as to analyse what each client requires. However, this level of detail does not make it a slow and arduous process – it is usual to have your first set of supplements within five working days.
Please call us today on 01706 691 683 or via email to book in an initial consultation.
Importance of Biochemical Hormone Replacement Therapy
As we age, biochemical hormone replacement therapy (BHRT) grows in importance, helping to counteract the natural depletion of hormones that the body produces naturally.
Where BHRT stands apart from standard Hormone Replacement Therapy (HRT) is that the hormones are all chemically identically to the ones that your body produces, as such they are absorbed naturally rather than potentially conflicting with the body.
The hormones are made from plant oestrogens and based on a substance known as 'Diosgenin', this is very different from the lab-reduced hormones of standard HRT.
While BHRT has uses for men and women at various stages in life, it is for the menopause and perimenopause that this treatment is mostly commonly used and it is in this area that we specialise. 
We are true specialists.
BHRT Treatments
Our treatments help to lessen the symptoms of the perimenopause and menopause which occur as some find their oestrogen, progesterone and testosterone levels decline.
Increasingly there is evidence that these depletions are happening earlier in life and many women find their oestrogen levels have almost completely depleted by the age of 40, while much of their progesterone has also gone and up to half the testosterone.
As the levels fluctuate and rapidly drop, there can be serious health problems in some cases while symptoms such as memory loss, wrinkling skin and dwindling libido are common. 
The Process of Undertaking BHRT Treatment
At the Menopause Clinic, we undertake a four-stage process, the first of which is simply to call us to book in an initial consultation.
The four stages to a personalised Biochemical Hormone Replacement Therapy package are:
Contact the Menopause Clinic by phone or email to arrange a consultation with Deborah Vines, the BHRT treatment specialist
You will then have a consultation of approximately 45 minutes. A blood sample will also be taken to assess your current hormone levels
Your test results are normally returned after analysis within two working days. We would then call you at a convenient time to discuss the results and the treatment plan and prescription you will require.
We will send your prescription to your pharmacy, who will post you the medication. Next day delivery is possible.
After six weeks, we would call you for a telephone consultation to discuss how you are feeling – in some rare cases we would then tweak the prescription a little if it is deemed that this would have an even greater beneficial impact.
A second prescription is sent to the pharmacy, this usually lasting for around four months.
A six-month phone consultation is then undertaken with Deborah, this another chance to discuss how you are feeling and possibly tweak the prescription once more.
After this, two more repeat prescriptions are possible, these would last up to six months and so the whole process covers a year's worth of treatment.
At this stage, the whole process would simply repeat, this because a face-to-face prescription must be held at least once a year.
Next Step
If you are interested in further information about BHRT therapy, or would like to book in a consultation with specialist Deborah Vines, please contact us as Menopause Clinic – one of the few north-west clinics to offer this important form of treatment.
Please call us today on 01706 691 683 or via email to book in an initial consultation.
About Rochdale
Rochdale is a town in Greater Manchester situated at the South Pennines.
The first mention of Rochdale was in the Domesday Book of 1086, this under the name Recedham Manor.
It remained a relatively small settlement before rising to prominence in the 19th century as the north-west underwent the Industrial Revolution. Rochdale became one of the first industrialised towns, this in part because of the importance of the Rochdale Canal, a major navigable route through the north west.
In more recent times, the town has had a number of notable residents, these including Gracie Fields, Lisa Stansfield, Bill Oddie, Colin Baker and Anna Friel.