Within a 15-minute drive of Bury, you can be at the north west's specialist centre for bioidentical hormone replacement therapy.
The Menopause Clinic, located in Heywood, provides fully individualised, bespoke bioidentical hormone replacement therapy – BHRT – that can help anyone going through this challenging period of their life. The BHRT is a natural way to help give the body the hormones it needs.
Bioidentical hormone replacement therapy builds upon the standard hormone replacement process, using hormones that are identical to those produced in the body, rather than being synthetic approximations.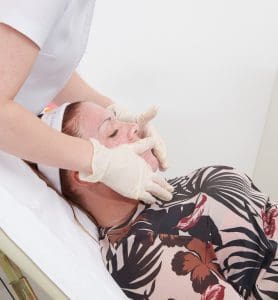 Hormone replacement has actually been available in Bury for some time, but the introduction of BHRT options takes this to a whole other level. Results can be better tailored to the individual, beneficial results become more profound, quality of life is improved.
At the Menopause Clinic, the process is overseen by BHRT specialist Deborah Vines who is specially trained in delivering these hormones. All hormones created for a client are fully approved and delivered by an accredited pharmacy.
Our process is also designed to be stress-free and the fact we specialise purely in Menopause and perimenopause ensures we treat each client with sensitivity and have specialist knowledge and a proven track record.
You only need to visit our clinic once per year – and given we are within five miles of Bury that should not be too great an inconvenience. Follow-up calls are then held to ensure the hormones are working as expected – this means that small adjustments can be made as required.
Menopause Treatment Through BHRT
The process of hormone replacement can be suitable for most people as they age, or for other causes that lead to imbalances or depletion in hormones. 
The changes we experience can be concerning and impact both our physical and mental wellbeing – for instance impacting libido, memory loss and signs of ageing of the skin.
We specialise purely in hormone replacement relating to menopause and perimenopause and so have huge experience of helping women with the symptoms that are so common through menopause.
Our clinic and hormones can be tailored to both menopause and perimenopause, we advise women to contact us as soon as they think they are starting to experience symptoms as there is an obvious benefit in reducing the impact of menopause as early as possible.
Why let things more concerning before seeking treatment?
It is also worth noting that there is evidence that many women are experiencing the early stages ever earlier in life, so please do not be put off contacting us because you may feel 'too young'.
Whatever your age, we can assess your individual requirements and create a hormone blend suited for your body; your needs.
Our BHRT Process
We use a four-step process with all clients – and the first step is simply to contact us!
Contact the Menopause Clinic and arrange an initial consultation with BHRT expert Deborah Vines.

A consultation is then held at our Heywood Clinic, this just a few miles from Bury. The consultation will typically take around 45 minutes, though we will never rush it. Your medical history would be discussed and we would take a blood sample which is then sent off for specialist lab analysis. This enables us to ascertain your current hormone levels.

We receive the test results back, this often inside two days.  We then contact you to talk through the results and suggest our treatment plan – the BHRT hormones we recommend.

The prescription is sent to your pharmacy of choice; you can choose to collect the hormones or have them delivered.
The process really is that simple.
After this, you would have phone consultations and check-ups with Deborah at six weeks and six months. In some cases minor tweaks will be made just to further tweak the hormone blend for your specific requirements.
After a year, you would repeat the process, having another in-person consultation.
All hormones are delivered via prescription in batches that last a number of months.
The Hormones in our BHRT Treatments
Our hormones are made from natural plant oestrogen and based in a substance called Diosgenin.
The bioidentical hormone replacement therapy hormones are designed to address the body's reduction and depletion in key hormones. As we age, and through menopause, oestrogen, progesterone and testosterone can all be depleted.
By the age of 40, oestrogen can be almost entirely gone, progesterone very low and testosterone at around half of its former level.
These, though, are generalisations and one thing we don't do when working with any client is generalise. Everyone is at a different stage and so the hormone blend needs to factor this in; this is also why an annual consultation is key as your needs will change over time.
Our carefully balanced BHRT treatments are delivered as creams, lozenges and capsules.
Next Steps
If you are interested in further information about BHRT therapy, or would like to book in a consultation with specialist Deborah Vines, please contact us as Menopause Clinic – one of the few Manchester clinics to offer this important form of treatment.
Please call us today on 01706 691 683 or via email to book in an initial consultation.
About Bury
A market town in Greater Manchester, north west England, Bury has a population of around 79,000 as of the 2011 census.
The town is famous for its open air market, is the home of the wonderful Bury black pudding and, as with much of the region, was a key part of the Industrial Revolution.
Bury is famous as being the home of Sir Robert Peel, a former Prime Minister and also the founder of both the Mtropolitan Police and the Conservative party.
Other notable residents include Gary, Phil and Tracey Neville, Victoria Wood and Guy Garvey.