Bioidentical hormone replacement therapy is available for anyone in Ashton Under Lyne through the Menopause Clinic – experts in helping women in what can be a challenging part of their life.
Also known by the abbreviation BHRT, bioidentical hormone replacement therapy is a very specific and advanced form of standard hormone replacement treatments.
The difference lies in the fact that BHRT creates hormones that are truly identical to those produced in the body.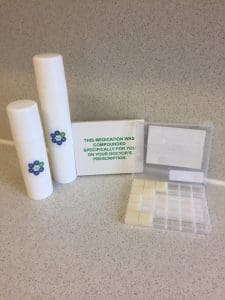 Standard hormone replacement therapy use chemicals that are lab created and synthetic in an attempt to mimic the body's natural hormones. This approach has been available in Ashton Under Lyne for many years and it has had some success for some patients.
However, the modern bio identical approach produces hormones that are identical to those made in the body. This is an obvious advantage, the body far more likely to accept any hormones that are in a form it is used to and would create itself.
That, though, is only part of the advantage. Bioidentical hormones can also be tailored specifically to the individual, creating a bespoke treatment for each client based on their body and requirements, rather than being a generic approach.
At the Menopause Clinic, we are run by a true expert in this process, trained BHRT specialist Deborah Vines.
The Suitability of BHRT
Hormone replacement can be suitable for anyone as they age and experience associated symptoms such as memory loss, lack of libido and ageing of the skin.
Most commonly though, and our area of specialism, is for women in either the menopause or perimenopause stage.
We provide treatments that are suitable for a woman in either stage, of course tailoring the hormones to their precise needs.
There is increasing evidence that many women are starting to experience the first signs of menopause at an earlier age than used to be the case. This means we are seeing clients from a relatively young age.
Any woman who feels she may be experiencing the early stages of menopause or perimenopause would be advised to book in an obligation free consultation so we could discuss the suitability – or otherwise of BHRT treatment.
It is an obvious truth that the earlier someone seeks out BHRT treatment, the earlier their hormone depletion can be addressed and so the impact of menopause limited.
The Four Step Bioidentical Hormone Replacement Therapy Process
Clients go through the following four-step process to ensure they have bespoke hormones that match their requirements.
Contact the Menopause Clinic to arrange an initial consultation with trained expert Deborah Vines.
A consultation of around 45-minutes will be held, this would be at our Heywood clinic, just 20 minutes away from Ashton Under Lyne. At the consultation, we would discuss your medical history and also take a blood sample for analysis so we can ascertain current hormone levels.
We receive test results back from the specialised lab – results are often available inside two days. We contact the client and discuss the results and the suggested treatment plan and prescription.
The prescription is sent to your pharmacy of choice, the treatments can then either be posted to you by your pharmacy or you can collect in person.

 
It really is that simple – for the client one consultation and the blood test leads to a fully personalised hormone replacement treatment plan.
Six weeks later we would phone you for a follow-up and discuss how the treatments are working – in some rare cases small tweaks would be made at this stage to maximise benefits of the BHRT process.
A further phone consultation is then held at six months, after which two more repeat prescriptions are possible – this would take the client up to a year's worth of hormone treatments.
After a year, the process repeats with a face-to-face consultation once more, as for prescriptions to be granted it is necessary for there to be an annual consultation in person.
What Constitutes Our Hormone Package?
The hormones we tailor for clients are made from natural plant oestrogen and based in a substance known as 'Diosgenin'.
The aim of the BHRT is to rectify the body's reduction in oestrogen, progesterone and testosterone.
All three can suffer huge depletion as we age – oestrogen can be almost completely depleted by the time we reach 40, testosterone at around half its former level and progesterone very low too.
No two women will experience the same depletion and so the hormones we supply have to be carefully matched.
Our carefully balanced BHRT treatments are delivered as creams, lozenges and capsules.
Next Step
If you are interested in further information about BHRT therapy, or would like to book in a consultation with specialist Deborah Vines, please contact us as Menopause Clinic – one of the few Manchester clinics to offer this important form of treatment.
Please call us today on 01706 691 683 or via email to book in an initial consultation.
About Ashton Under Lyne
A sizeable market town in Cheshire, Ashton Under Lyne has a population of some 45,000 as of the 2011 census.
There is evidence of settlements in Iron, Bronze Age and Viking Times and the town was granted a Royal Charter in 1414.
However, it was in the 19th century that Ashton emerged as a town of importance, the Industrial Revolution impacting the entire region and Ashton became notable as a mill town.
Ashton has had a number of regeneration projects in recent decades. The town has a mixed economy, with manufacturing the main employer but retail, health services, construction and education also major employers.