Located in Bury and serving the whole of the north-west, the Menopause Clinic is the region's specialist in providing bioidentical hormone replacement therapy.
Led by Deborah Vines, an expert in BHRT therapy, we tailor the blend of hormones to each and every individual, for whatever stage they are at. The hormones are designed to work perfectly in tune with your body, and they are sent directly to you through approved, local pharmacists.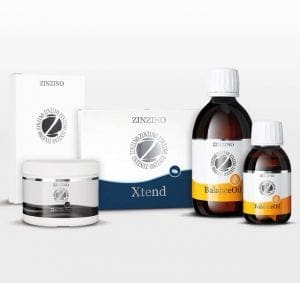 The benefits of bioidentical hormone replacement go beyond those of standard hormone replacement, and this is why they have surged in popularity in the north-west and beyond. So many are coming to realise that the best chance of minimising the impact of menopause, perimenopause and more comes from finding a balance of hormones that is blended to what your body has seen depleted, and using natural rather than synthetic options.
We also believe that the entire process should be stress-free. You only need visit us once per year for a consultation, from this we will create a package of hormones to counteract the tiredness, lack of libido and other symptoms you may be suffering.
After that, there are follow-up phone calls as we ensure that the results are as expected, but there is no requirement to visit the clinic again.
Given our location in Heywood, with excellent transport links for the entire north west, it is a straightforward process to get the bioidentical hormone therapy blend that can make the huge impact you seek.
Menopause Treatment with BHRT
While BHRT has a number of uses, we are specialists in working with women at the menopause and perimenopause stages, these key parts of any woman's life when the impact of changing hormone levels are greatly felt.
There is, however, no need to simply suffer the impact of these life stages – hormone replacement therapy can make a profound difference, and BHRT is the leading version of this treatment, proven to make the greater impact and also to do so in a way that is kind to the body.
We advise anyone who believes they are experiencing the very first signs of perimenopause to contact us as soon as possible as it is never too early to start replenishing the body's hormones.
There is some evidence that for many the perimenopause is coming earlier than was the case in generations past, we work with many women in their early 30s and younger still.
Equally, it is never too late to start reaping the wonderful benefits of BHRT – if you are fed up of just putting up with menopause, please contact us to see how we can help.
The BHRT Process
For any north west client, we use the following four-stage process.
Contact the Menopause Clinic and arrange an initial consultation with trained BHRT expert Deborah Vines.
We hold a consultation at our Heywood Clinic, this just a few miles from Bury. The consultation will typically take around 45 minutes, though we will never rush it. We will factor in your medical history and also listen to what you tell us – the symptoms you feel, the impact the menopause is having on your life.  we would take a blood sample which is then sent off for specialist lab analysis. This enables us to ascertain your current hormone levels.
We receive the test results back, this often inside two days.  We then contact you to talk through the results and suggest our treatment plan – the BHRT hormones we recommend.
The prescription is sent to a pharmacy of choice; you can choose to collect the hormones or have them delivered.
The process is simple.
For follow-ups, you would have phone consultations and check-ups with Deborah at six weeks and six months. In some instances, minor tweaks will be made just to further tweak the hormone blend for your specific requirements.
After a year, you would repeat the process, having another in-person consultation.
All hormones are delivered via prescription in batches that last a number of months.
The Hormones in our BHRT Treatments
Our hormones are made from natural plant oestrogen and based in a substance called Diosgenin.
The hormones are designed to remedy the body's natural reduction in key hormones. As we age, and through menopause and the perimenopause stage, oestrogen, progesterone and testosterone can all be depleted.
By the age a woman reaches the age of 40, oestrogen can be almost entirely gone, progesterone very low and testosterone at around half of its former level.
However, these are generalisations and we never create a hormone blend based simply on your age.,
Everyone experiences their own menopause, everyone has different requirements, different needs from BHRT therapy. That is where true expertise comes in, ensuring the hormones are perfectly adapted for the individual, not the generalisation.
Our carefully balanced BHRT treatments are delivered as creams, lozenges and capsules.
Next Steps
If you are interested in further information about BHRT therapy or would like to book a consultation with specialist Deborah Vines, please contact us as Menopause Clinic –  one of the few Manchester clinics to offer this important form of treatment.
Please call us today on 01706 691 683 or via email to book in an initial consultation.